Movie Film to DVD Service
Get your 8mm, VHS and other memories transferred to DVD or other formats.
Film to DVD
Call (810) 640-8130
8mm, super8 and 16mm films, unbox your past and relive life's happy moments today. At i-Ken Video Production Services we know your old movie films are irreplaceable. And that you might be afraid to just send them away in some box.
Rest assured, i-Ken Video Production Services is different. We are 100% transparent. Yes, truly transparent, and our true scan HD-2k film process is focused on quality. i-Ken Video Production Services is flexible too. Perhaps you want your films edited in a certain order, special titles or music, maybe even narrate your films? The possibilities are endless at i-Ken Video Production services.
Common Questions on Video Transfer
Need to learn a little about film tranfer and film preservation? This video will walk you through some of the common questions and give you a better preseptive on what we do. Because we transfer all videotapes in-house, turnaround time is quick. For ten or less tapes you could expect 1-3 business days.
We can handle all of your Videotape to DVD needs.
It all starts when you bring in all your old movie films and our team will give you an estimate. We will also give you a tour and explain the full process to you and discuss your project goals in detail. Call 810-640-8130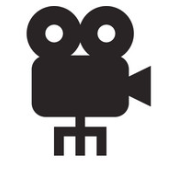 HD Video Production Service
iKen Video Production provides high definition video filming and editing to the Flint and Mid-Michigan market. The video production is primarily for commercial marketing and informational purposes.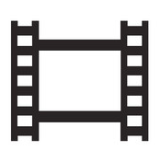 Commercial Video Services
Our cameras and equipment are well maintained and up to date. Boom mounts provide a high vantage point for filming, green screens can be brought to your location, wireless microphones and more.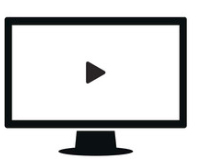 Television Commercials
We work closely with the broadcast and cable companies. The real work is in writing the script and planning the commercial. With a well thought out plan and script we work efficiently for what we need and then get to editing.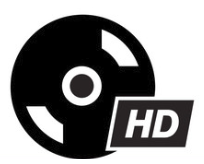 Tape & Film Conversion
We can preview the tape briefly with you to determine the quality of the image and sound we can produce for you. In most cases, the image is as good or better when digitized and burned to a DVD.
i-Ken Video Production Services is Mid-Michigan's premier Film and DVD transfer facility.
We've helped thousands of families from Gaylord, Bad Ax, Traverse City, Lansing, Detroit, Manistique, and all points in between to "Relive Life's Happy Moments" by transferring those old home movie films, videotapes, 35mm slides, negatives, even audio tapes. And everything is done in-house at our facility located right off I-75 in Clio. It's never outsourced!
Incorporated by Ken and Jennifer Crim, i-Ken Video Production Services takes great pride in their growth since 2009 and owe it all to the fantastic customers, their thoughtful referrals and reviews. So, if you'd like to "Relive Life's Happy Moments", choose i-Ken Video Production Services, Mid-Michigan's premiere video transfer facility.